25 Aug

Church Drumming 101: Listening to Music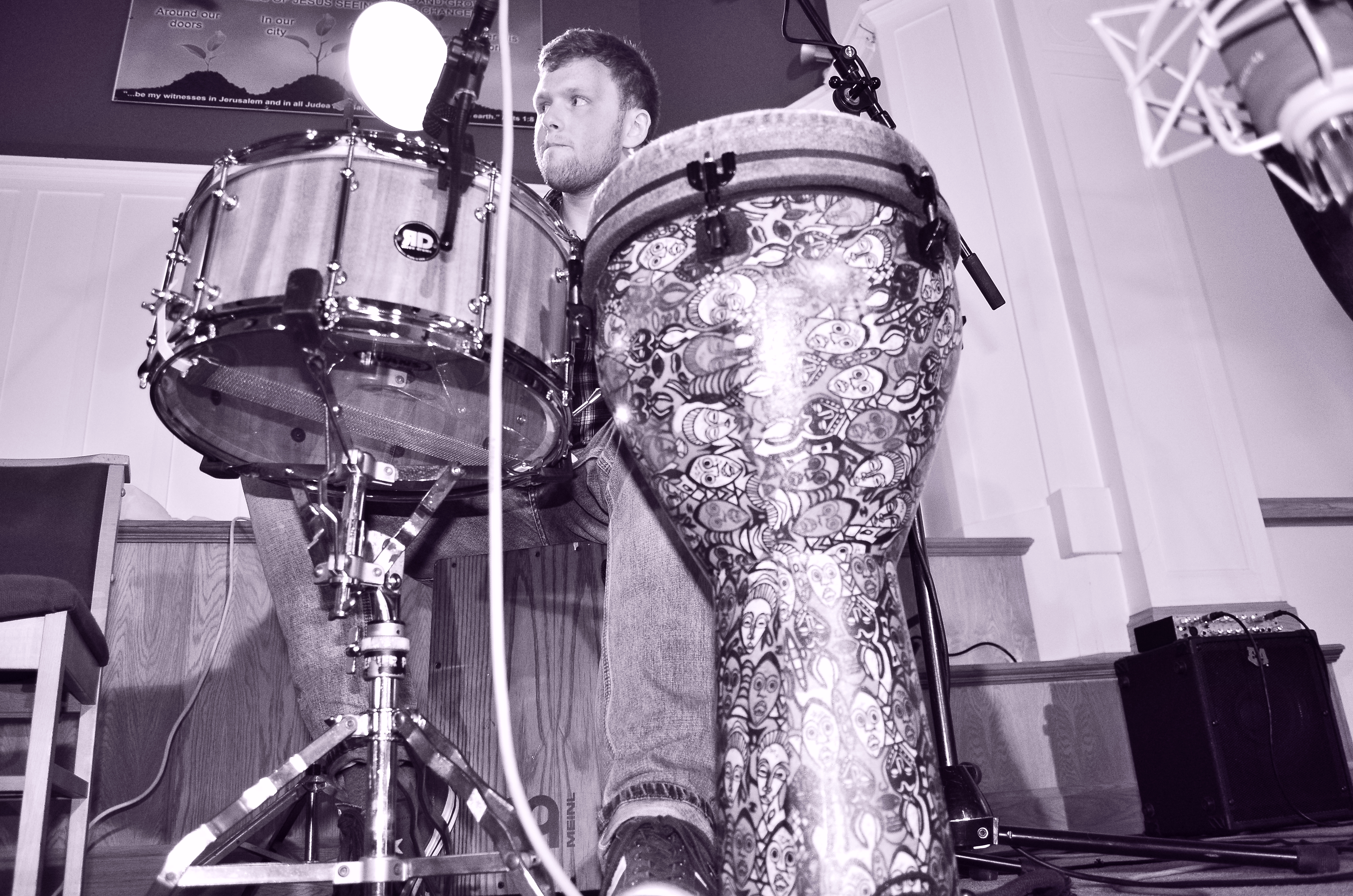 Sometimes I wonder if I listen to too much worship music. "What?! Did you really say that?" Ok, let me re-phrase that. Sometimes I wonder if I listen to too much modern worship music. "Ok, I see what you are saying. Are you now going to speak in favour of the old hymns?" No, I'm not going down that route either, even if I am part of New Scottish Hymns! For the record, I love both!
What I'd like to speak about in this blog is the importance of listening to different styles of music, and how that influences and enhances our development as musicians. The result I believe is that it helps us play better, and gives us greater freedom on whatever instrument we may play. Of course, I also believe is of first importance that we share musical opinions humbly, and it is my hope and prayer that I come across in that light here. (Bob Kauflin has some excellent thoughts on this matter)
The Importance of Listening
I love learning about new music from different people, to hear what influences and inspires them. I remember when I was about fifteen, and through my uncle, being introduced to bands like Deep Purple, AC/DC, Led Zeppelin, Queen, The Who amongst others. That was a real eye opener for me! A year later I started taking formal drum lessons and my tutor introduced me to a wealth of jazz and great drummers such as Dave Weckl, Steve Gadd, Dennis Chambers and Vinnie Colaiuta, which completely changed my look on drums. He actually gave me a tonne of CDs and drum instructional books – thank you Paul Hudson! Around that time I also got into bands like Rush, another eye opener.
When I was eighteen and studying music I would use a good portion of my student loans either purchasing CDs, DVDs, or iTunes music. A lot of my suggestions would come from my tutors, fellow students and people in my Church. One day I would be listening to a new worship artist, perhaps someone outside the mainstream market like Misty Edwards, Sovereign Grace Music or Kings Kaleidoscope. The next day I would be listening to Miles Davis, then listening to artists like John Mayer, Chick Corea, Tower of Power, Dave Matthews Band, Robben Ford, Emerson Lake & Palmer, Peter Gabriel, The Police, many great drummer solo albums and much more. I found that through this my influences increased, my love for music grew, and I was encouraged to practice more.
Musical Snobbery vs. Musical Humility
I guess I could end the article there and say 'happy listening!', but whilst I love learning about new music, I equally dislike musical snobbery. I say this because I know how much music I have 'snubbed' in the past. I can and have snubbed music without listening to it whole-heartedly because I have a 'Music Degree' and therefore 'know my stuff'…apparently! This is sooo not true. I believe my outlook has changed from that (and changing still) and today I try to listen to as much mainstream as indie music so I can keep up to date with what's popular, relevant, as well as what will influence and what is fresh.
However, on the other side of the coin, before I studied music, there was also a tendency from me and others, to snob those who have studied music and look over genres like jazz and classical music (that second one I still need to work on!). I remember I used to think jazz was "above me" and immediately I ignored a lot of the great stuff. Oh, sure I knew "Take Five", "Cantaloupe Island" and "In The Mood"…but not a lot else. I think we are all on a journey and we all need to be humble enough to be open to listening to new styles of music. And to give the whole song, or even the whole album a chance, having the discernment to appreciate what's good and what's bad.
Listening to the Whole Song
I remember once hearing a story about a well-respected Christian label executive who used to get so many CDs to listen to he would only listen to 30 secs of each key track. No disrespect to this executive but how can even the greatest expert discern what is good from that and why as an industry are we so reliant on one person to get results? Surely some tracks and albums take longer to get used to than others. There are many songs and albums that we listen back to and say "that one hit the spot straight away" whilst others were more along the lines of "I think I'll put that one back on the shelf and listen to it later."
If you had told me 10 years ago I would love a band like Steely Dan I would've told you to "get a life" whilst I put on the latest Blink 182 record. I would've also said that the production was "old school" and the instrumentation was "weird". Now, that has a completely new meaning for me. I love the production values, instrumentation and high level of musicianship and great grooving drumming in Steely Dan, making them one of my favourite bands to listen to. I learn so much from the nuances of each song, how to play 'for the song' and to make it feel good. So it is also important not just to listen to the drumming in the song, but to listen and enjoy the whole song and the whole arrangement.
The Importance of Listen to New Drummers
I also love finding out new drummers, whether from past or present. For me, it's not nearly enough to scroll on YouTube and see the latest drummer tear up the place with an awesome 15 mins drum solo (though I can't hide I do love that every now and again!). I now find myself in a place where I listen to great 'groovers'- guys who play for the song. That does not mean 'boring' or 'non-technical', because usually guys who are known to be 'groovers' have the 'chops' anyway! Whilst I will always love guys like Dave Weckl (my personal favourite), Steve Smith, Jojo Mayer, Antonio Sanchez etc – some of the greatest players in the world, right now in my own musical career, I mostly play 'backbeat' music, so I listen to a lot of 'backbeat' drummers.
Here are 10 drummers I have been deeply influenced by over the past few years: –
– Aaron Sterling (John Mayer)
– Jim Keltner (studio great)
– Rick Marotta (studio great)
– Jeff Porcaro (Toto, studio great)
– Daru Jones (Jack White)
– Chris Layton (Stevie Ray Vaughan)
– Russ Miller (session musician)
– Keith Carlock (Steely Dan)
– Carl Albrecht (Paul Baloche)
– Steve Jordan (session musician)
Here's some of them at work: –
So, what are you listening to at the moment? What drummers inspire you just now? I'd love to hear from you. Please do leave a comment below.
Blessings,
Brian