22 Sep

Church Drumming 101: Sound, Other Helpful Suggestions & Tips
This is the fourth post in a series from one of our drummers, Brian Macleod. In this series of blog posts, Brian shares his thoughts and tips on using drums in church worship services.
Brian is an experienced drummer and has been playing with a variety of Christian artists and organisations as well as in his local church for a number of years.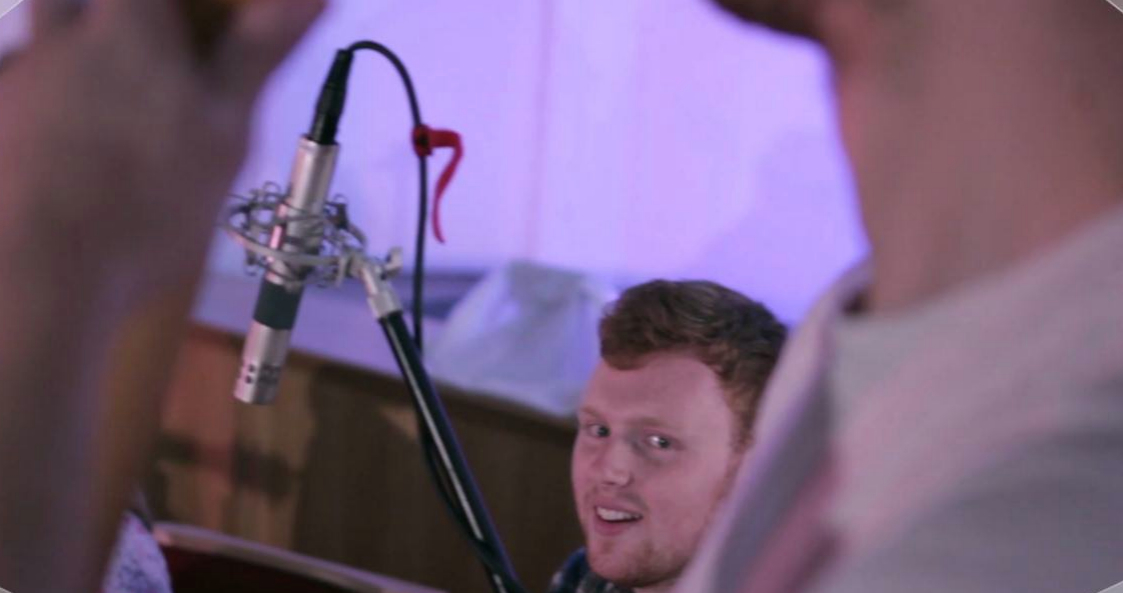 ---
Here we are at the last blog post. I have really enjoyed writing them and I hope you might have been blessed too. I thought I would finish off with some general tips and helpful suggestions for playing drums in Church.
Get A Good Sound Out of A Cheap Drum Set
There a few good ways to get a good sound out of a cheap drum set, and it doesn't have to cost your Church a tonne of cash. This video on YouTube is very helpful too.
Drum Heads
Replacing seriously old drum heads on a well-used Church kit can make a world of difference. It can add that extra bit of warmth and tone, livening up the sound. I currently use the Evans 360 G2's – coated. I love the warmth and sustain as well as the range of tuning they give. Learn and experiment with tuning drums. There are so many helpful videos on YouTube nowadays. The coated heads are also great for brush sounds.
Drumsticks
On that note, drumstick choice is also helpful – lately I tried out the Vic Firth Keith Carlock Signature sticks and I love the clarity it has brought out in my cymbals with the small tip it has. I would also suggest buying a decent pair of brushes and hot rods for your kit: experiment and try out different ideas and you'll be surprised. Dampen the drums a little – not too much – just one bit of moon gel on each drum should do the trick, perhaps two or three on the floor tom. If you want a deeper sound on your snare though (a la Bethel Music and All Sons & Daughters latest albums), tune it down, loosen the snare wires and stick a lot of tape on it – I've found that gives a nice, 'meaty' sound.
Cymbals
If you have a basic set of cymbals and you are not able to invest in a new set or even one new cymbal, focus on getting a good kick and snare sound first. Some budget cymbals can be bright and brash unfortunately, so the best thing to do, particularly on the ride cymbal, is to add a small bit of duck tape at various points on the bottom of the cymbal. This should take some of that out. On the hi-hat cymbal, try and add some percussion, like a tambourine. Let's talk about that a bit more.
Adding Percussion
Tambourines & Shakers
I love the tambourine. No, not the kind of tambourine sounds across many late-80s and 90s Christian worship songs. But the tambourine sounds used today alongside a snare backbeat. Again can I reference groups like All Sons & Daughters and Bethel Music – I love the drum sound on their recent albums. Deep sounding snares, dark cymbals – beautiful stuff. I recently bought a foot and a high hat tambourine and have absolutely loved learning more about using it sensitively. Shakers are also great when used well and sensitively, they can add an extra layer of percussion in a track. Practice, test it and listen to how others use it. There are many worship albums nowadays that try more acoustic vibes, like the Hillsong Chapel album.
Cajons & Djembes
If you are in a smaller Church and don't have a drum kit or can't afford one, then take a look at investing in (or inheriting/buying second hand) a djembe or cajon. They are great to play in services and can add that extra bit of rhythm behind an acoustic guitar or piano. Here's a link to some that Hillsong Worship recommend.
Playing Quietly
This all coincides with the art of playing quietly in Church. This Hillsong article is helpful, although is geared towards bigger Churches (not everyone can afford to change their cymbal set up from a Zildjian A Custom to K, or have in ear headphones available for every band member!). I would say that learning how to use hot rods effectively and not viewing them as a rubbish substitute for drum sticks is a good first base. I really enjoy using my hot rods, or one stick and one rod, one rod and one brush, one rod and a shaker, whatever the combination. Playing quietly helps me think about the big picture easier – that the end result is playing for the song. Sometimes that means playing less, sometimes that means more subtle variations and ghost strokes. Practice, listen to music, and try it out.
Drum Screens
Are drum screens useful? Depends on the situation. All I would say is, don't despise it, don't overlook it, and if the acoustic environment in your Church is calling out for one, do your research and wisely invest.
Electronics
On the other side of the coin, let's briefly chat about electronics. Recently I've been learning more about this. I'm by no means a master – I have a long way to go, but I've been enjoying the process. I invested in a Roland Octapad a year ago, and have subtly brought it to various Church gigs and live situations. Gradually I've grown in confidence and hope I can now learn more about programmes like Ableton to play samples more effectively.
Have Fun!
At the end of the day, its about having fun. I know I haven't covered all the bases, but I hope these tips will help you on your journey as a drummer. Please feel free to leave a message below or contact me through the New Scottish Hymns social media to chat more about drumming.
Every Blessing
Brian
---
If you have any questions about practising, or would like a copy of Brian's book entitled 'The Church Drummer: Modern Drumset Techniques for Today's Worship Drummer', email him at [email protected] or check out his website.
.q||[]).push(arguments)},i
.l=1*new Date();a=s.createElement(o),
m=s.getElementsByTagName(o)[0];a.async=1;a.src=g;m.parentNode.insertBefore(a,m)
})(window,document,'script','https://www.google-analytics.com/analytics.js','ga');
ga('create', 'UA-83389619-1', 'auto');
ga('send', 'pageview');