17 May

Latest news – May 2014

Update from Greg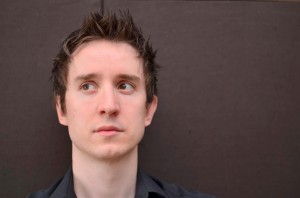 If I were one of those super-efficient, switched-on social media strategist guys, you might check in with the New Scottish Hymns site and see lots of cool new regular blogs, and videos, and sparkly infographics cleverly analysing the hymns of Isaac Watts and all that stuff. I'd have "content is king" and other buzz-phrases that I don't really understand written in marker pen on post-it notes around my workstation. I'd have tattoos and a cool moustache, and maybe a pipe.
I'm not one of those guys. But despite that, I'm happy to say that recently I've been finding the time to actually write songs.
This is a satisfying thought, to me, not least because it stops me feeling like a guy who just tells people he's a songwriter. As I review the ol' conscience, identity, ego, and motivation, I can detect that some of that satisfaction comes from knowing that "songwriter" is a kind of cool and mysterious job title. But I try to wrestle with that self-centred idea, and instead find ways to root my identity in Jesus. What is really cool is that Jesus has given me a set of skills, and I have got not only His permission, but in fact His commission to use those skills, and participate in the job of communicating his amazing gospel news – to tell the world about Him and help people to obey all that He has commanded. This is a far more edifying reason to go to work. It's good to know that you're doing what you're built to do, and it's all thanks to Jesus.
So… Here Is The News
I've written a blog post over at  Christian Music Blog (dot com).  A nice guy called Nate Fancher heads up that blog and has done some great interviews on his podcast as well, so I strongly recommend checking it out if you're a Christian musician looking for inspiration. It's kind of ironic that my article is about using our gifts to communicate effectively, but when I read it back, I'm not convinced that I'm especially good at written communication. I think I'm afraid of taking too long to say anything, but in trying to say it efficiently, I forget that written words can't so easily reflect spoken emphasis. Still learning to do that one! Nevertheless, pop over and have a read, and tell me your thoughts.
The future for New Scottish Hymns…
OK, so NSH is a collaborative album project featuring various Scottish Christian musicians that I've been lucky enough to work with. Moving forward though, I'm going to be focussing on writing, recording and performing some of my own new material as the next project. The music I'm writing is predominantly hymns, in a similar vein to the stuff you've already heard, but with a few personal songs thrown in, too. I'm getting the musicians together, rehearsing, performing and recording stuff. This is a fairly organic process, and I'm not sure I want to pile on too many deadlines yet…though it's good to have certain things to work towards.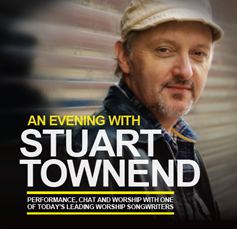 Stuart Townend concert (6th June)
One such deadline coming up is a support slot for Stuart Townend at his concert in Harper Church in Glasgow. All 400 tickets have sold already, so it's great to have a chance to play some hymns for an audience who, like me, have an appreciation for the work of Stuart Townend. Townend/Getty is a songwriting partnership I've learned a lot from. When we try and tell people about our music, we often try to make the comparison – "if you like Getty/Townend, you'll like this" kind of thing.
They've got some beautiful, memorable and versatile folk melodies, and a strong sense of clarity and poetry in their songs. I will be really chuffed to open for Stuart on 6th June!
So yeah, that's about it. Writing more hymns, feeling happy with that, trying to do it for the best possible reasons, and preparing for upcoming concerts and recordings. That's the news.
If you've not had a chance to listen to the New Scottish Hymns album yet, please give it a whirl. You can support us by sharing/liking our facebook page, or our site, or buying the album from itunes or amazon etc.  If you want to stay abreast of news, please do sign up to our email list.
Thanks to everyone who leaves nice messages on our youtube channel or facebook page. It's easy to feel isolated in this job, so it's always nice to hear from people who value the music we've put out there.
Cheerio for now 🙂
Greg