31 Jul

New Scottish Hymns Blog: Practice & The Technical Aspect of Drumming
This is the second post in a series from one of our drummers, Brian Macleod. In this series of blog posts, Brian shares his thoughts and tips on using drums in church worship services.
Brian is an experienced drummer and has been playing with a variety of Christian artists and organisations as well as in his local church for a number of years.
Follow this link to read Brian's previous blog post.
---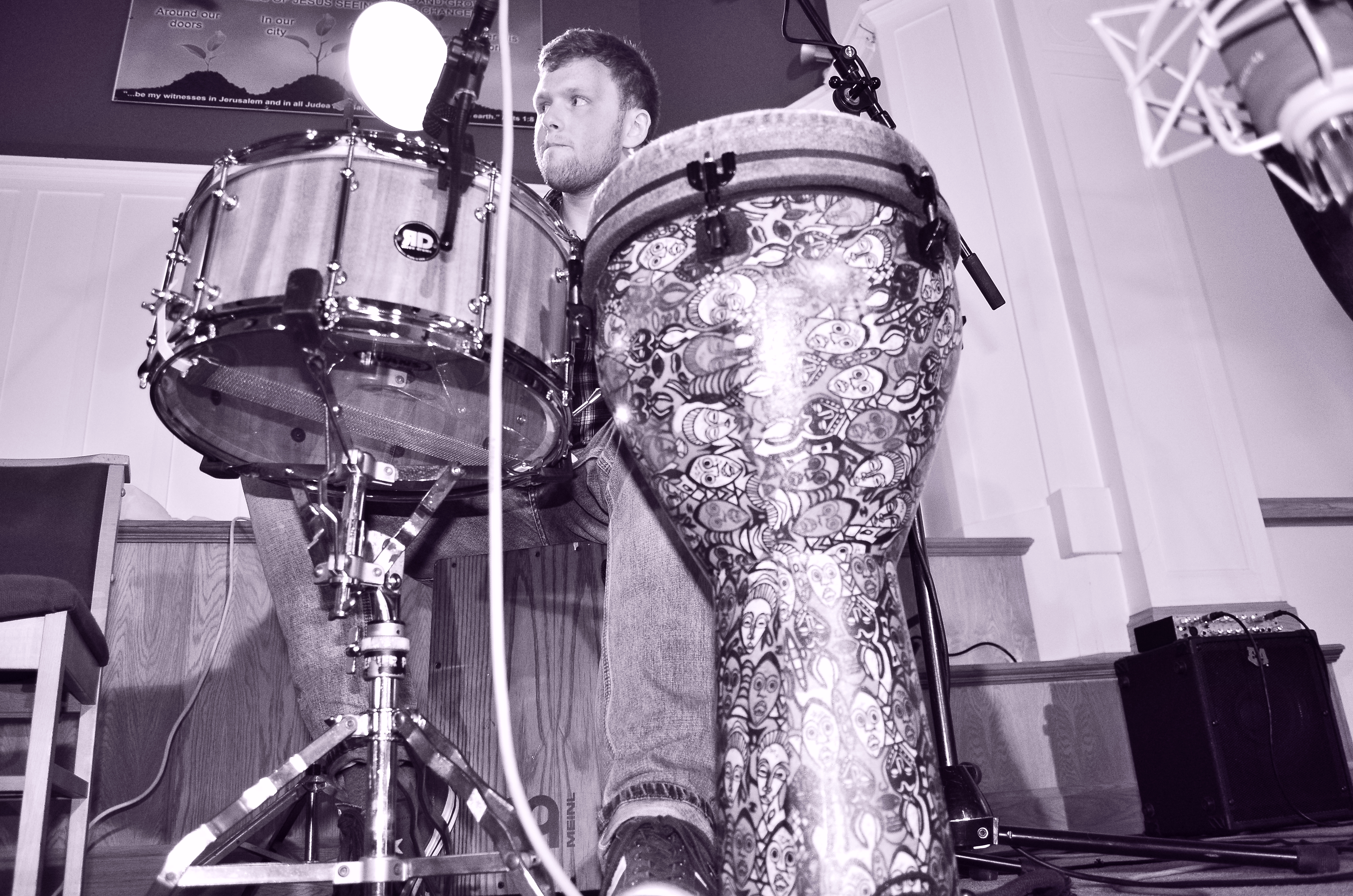 Thank you to those who have either read or commented on these posts so far. This post is on practice and the technical aspect of drumming. It is by no means a comprehensive guide but just a few helpful tips for all you church drummers out there.
Practice can be a big hurdle to all musicians.  Whatever size your church or worship team is, or whatever type of equipment you have, being able to set aside time to practise and knowing what to practise can sometimes feel like the most difficult thing to overcome. Firstly, I'd like to encourage you if you struggle with practising: you're not alone! Let the biggest hurdle not be focusing on our failure to practise or that we don't know what to practise. Rather, let's be kind to ourselves and know that there are many different methods of practising and we are all on a journey.
With that being said, I'd like to suggest 3 simple methods of practising for any drummer that will help. They all relate to each other and they've helped me on my journey so far.
1. Practising 'on the go'. For me this includes using e.g. traveling time to listen to a new album (more on this in the next post). Listening firstly to the band and the song arrangement as a whole, and then listening again specifically to the drummer. It also includes 'charting' songs (more about this in the final post), and putting a click track on at various tempos (between 80-120bpm) in a pair of headphones and tapping along. The benefits of this type of practice are that you are learning without having to sit down and play drums, improving your time, and learning about arrangement and how the drummer sits in the song.
2. Noise-free Practice. This takes place on a practise pad. I call it noise-free because it is very quiet! Purchasing a practise pad is essential for every drummer. Once you have done that, put a 2p coin in the middle and draw around it. This allows you to focus where the sticks should hit. Rudiments are also an essential ingredient to every drummer's cookbook. They are the foundations upon which you add the spices to every good drum groove and fill.
Here is a good warm-up routine for playing on a pad. Try two minutes each of the following:
single strokes
double strokes
paradiddles (with and without accents)
triplets
5 stroke rolls
flams.
That's a total of 12 minutes – not long at all! Practice these along to a click and at various dynamics. Tap your feet along too and try to sing "1+2+3+4+" aloud – this means all your limbs are active. Don't go faster than you feel you can – slow and steady wins the race! You will find that through small doses of dedicated "noise-free practice" your hand technique will improve, you will have more control of the sticks, and will have a greater vocabulary of material when you come to the drum kit. For more info on rudiments, check out the Vic Firth website.
3. Drum Kit Practice.  Not everyone has access to a drum kit at home so practising can be quite hard. But if you do have access to your church's drum kit throughout the week this will be helpful for you. Being honest here, you don't need to have a large vocabulary on the drum kit to be able to play drums in church. But the more in your arsenal, the more comfortable and enjoyable it is! Here are a few exercises I would recommend:
Play along to a click at a slow (60bpm), medium (90bpm) and fast (120bpm) tempo. Start off by only playing 1/4 notes. Keep a strong backbeat at all times and focus on the sound and dynamic level throughout. Ask yourself questions such as: "Is my technique good? Am I sitting up straight? Do I feel comfortable and in control of what I am doing?" Once you do feel comfortable with this, move on to 8th notes and 16th notes. Having only certain notes to play helps you feel restricted and opens up new avenues of creativity. You will also be more aware of the sound you create on the kit and how your 'feel' is. Persist with this, and you will find yourself improving your concentration as a player.
Practise playing 4 bars of time with a simple fill at the end. It could be the "Pat-Boone, Debbie-Boone" fill and variations of that. Use the exercise system in the previous bullet point by only using certain note values and that will help you become better.
Practise in odd-time signatures such as 3/4 and 6/8. Try to feel the difference between the two and play different grooves in each.
Two final things – use your phone to record your practice session. It's important to listen back on your progress and if you are able to do this on occasion, you will notice the difference.
Count aloud. It's important to do this (as frustrating as it is sometimes!) because your coordination will greatly improve as a result of this.
In conclusion, let's not forget something: Practice should be fun! If I have 45 minutes to sit down per week for church and practice, I usually set it aside like this:
10 minutes warm-up on practice pad
10 minutes playing along to a click at various tempos
15 minutes learning specific grooves/song parts for upcoming service
10 minutes have some fun playing along to tunes that I enjoy!
Every Blessing,
Brian
---
If you have any questions about practising, or would like a copy of Brian's book entitled 'The Church Drummer: Modern Drumset Techniques for Today's Worship Drummer', email him at [email protected] or check out his website.
.q||[]).push(arguments)},i
.l=1*new Date();a=s.createElement(o),
m=s.getElementsByTagName(o)[0];a.async=1;a.src=g;m.parentNode.insertBefore(a,m)
})(window,document,'script','https://www.google-analytics.com/analytics.js','ga');
ga('create', 'UA-83389619-1', 'auto');
ga('send', 'pageview');