Lyrics
God rest ye merry, gentlemen
Let nothing you dismay
Remember Christ our Saviour
Was born on Christmas day
To save us all from Satan's power
When we were gone astray
O tidings of comfort and joy
Comfort and joy
O tidings of comfort and joy
From God our heavenly Father
A blessed angel came
And unto certain shepherds
Brought tidings of the same
How that in Bethlehem was born
The Son of God by name
O tidings of comfort and joy
Comfort and joy
O tidings of comfort and joy
Rejoice o patient Simeon
Your agèd arms now hold
Your people's consolation
Which God's own Spirit told
A light for revelation
All nations shall behold
O tidings of comfort and joy
Comfort and joy
O tidings of comfort and joy
Now to the Lord sing praises
All you within this place
And with true love and brotherhood
Each other now embrace
This holy tide of Christmas
All other doth efface
O tidings of comfort and joy
Comfort and joy
O tidings of comfort and joy
Comfort and joy
O tidings of comfort and joy
Devotional
We added a verse to this classic Christmas carol to include the story of Simeon, the old priest serving in the temple. He had been promised that he would see God's Messiah before he died. How easy it would be to lose your hope, seeing the years pass with no sign. But such is the way God works – unexpectedly, suddenly, "like a thief in the night", he comes to us. May we, like Simeon, be found in His service, faithfully awaiting Him, and may our joy be like Simeon's when we see Christ at last.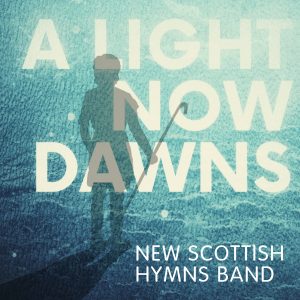 Get all A Light Now Dawns resources with our album pack!
Download the MP3 recording, full sheet music, and all other available resources for all songs on the A Light Now Dawns album at an exceptional value with our Album Pack bundle offer!