Lyrics
Come, thou long expected Jesus
Born to set thy people free
From our fears and sins release us
Let us find our rest in thee
Israel's strength and consolation
Hope of all the earth thou art
Dear desire of every nation
Joy of every longing heart
Every trial that proved us helpless
He did patiently endure
Scarred and scorned, abandoned, friendless
Ever was his purpose sure
But to save us was His burden
Crucified to bear our shame
For the joy that lay before Him
Paid our debts and rose again
Jesus come
Jesus come
For the Spirit of God
Anoints me to bring
Good news to the lost
And peace to all in pain
For the Spirit of God
Anoints me to bring
Good news to the lost
And peace to all in pain
Jesus come
Jesus come
Born thy people to deliver
Born a child and yet a King
Born to reign in us forever
Now thy gracious kingdom bring
By thine own eternal spirit
Rule in all our hearts alone
By thine all sufficient merit
Raise us to thy glorious throne
Jesus come
Jesus come
Jesus come
Jesus come
Jesus come
About the Song
Hope, Longing, Messiah, Prophecy, Salvation
Luke 4:18  Isaiah 61  
7141072
Greg de Blieck, Pete Crockett, Traditional
Greg de Blieck, Pete Crockett, Charles Wesley
Devotional
More than anything, we need Jesus. This is at the heart of the bible's message, and it is our slowest lesson to learn. Christians will affirm this with an intensity that corresponds to their spiritual maturity – the greater we feel the need of Him, the greater we understand ourselves and the world we inhabit. God's people waited in expectation for the promised Messiah, and as they saw their nation crumbling and the assimilating, destructive power of the world around them, they prayed that God would send His promised Messiah. Our longing is only satisfied with the true Jesus – only when we know Him can we find Him satisfying. Is He not satisfying to you? Are you indifferent to Him? Are you only passively interested in Him, compared to other interests? Then you do not know Him as you should. Look at what he did, look at what he said. Do not stop at the Christmas story – it only declares the hope. It is in the rest of the gospel, and the rest of the scriptures that we find the full reality of that hope. This is where we taste, and see, that the Lord is good!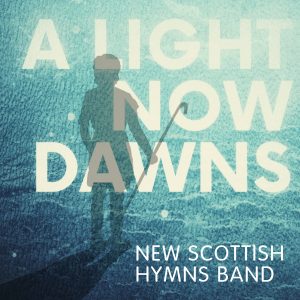 Get all A Light Now Dawns resources with our album pack!
Download the MP3 recording, full sheet music, and all other available resources for all songs on the A Light Now Dawns album at an exceptional value with our Album Pack bundle offer!