Lyrics
How can it be that I should gain
An interest in the Saviour's blood?
He died for me, who caused His pain
He bore my sins and I go free
How can it be?
How can it be?
He left His throne in heav'n above
And freely gave from endless grace
Emptied Himself of all but love
To bleed for Adam's helpless race
How can it be?
How can it be?
No condemnation now I dread
Jesus and all in Him is mine
Alive in Him, my living head
And clothed in righteousness divine
Now I approach the eternal throne
And all my fears are flown away
I claim the crown, through Christ, my own
On that divine and glorious day
How can it be?
How can it be?
Devotional
You might recognise the lyrics of this great and popular hymn, 'And Can it Be' by Charles Wesley. At midnight I gave myself to Christ, assured that I was safe, whether sleeping or waking. I had the continual experience of His power to overcome all temptation, and I confessed with joy and surprise that He was able to do exceedingly abundantly for me above what I can ask or think. It is rumoured that in 1738 despite being already ordained as a priest in the Church of England for three years, he wrote this hymn after reading Martin Luther's commentary on Galatians. He experienced a revelation of his freedom through Christ.  While trying not to wander too far from the original text of this great hymn, we've selected some key verses, and set it to a more simple, reflective tune, rather than the famous and often tricky 'Sagnia'. Reflect on the truths of the gospel laid out in this hymn, and pray that God's spirit would cause your heart to be moved to awe, wonder and praise.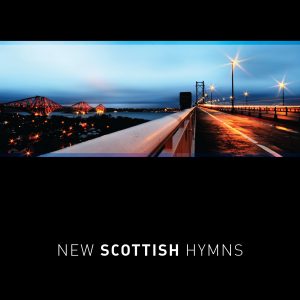 Get all New Scottish Hymns resources with our album pack!
Download the MP3 recording, full sheet music, and all other available resources for all songs on the New Scottish Hymns album at an exceptional value with our Album Pack bundle offer!