Lyrics
The Lord's my shepherd, I'll not want
He makes me down to lie
In pastures green: He leadeth me
the quiet waters by
My soul He doth restore again
and me to walk doth make
Within the paths of righteousness
ev'n for His own name's sake
Yea, though I walk in death's dark vale
Yet will I fear no ill
For Thou art with me, and Thy rod
and staff, my comfort still
My table Thou hast furnished
In presence of my foes
My head Thou dost with oil anoint
And my cup overflows
My table Thou hast furnished
In presence of my foes
My head Thou dost with oil anoint
And my cup overflows
Devotional
Psalm 23 is a well-known bible chapter, and has been paraphrased and referenced many times in hymns through the years. We at New Scottish Hymns have a variety of approaches towards the hymns we record. Sometimes we write new hymns; sometimes we repurpose or adapt old hymn lyrics with a new tune (in the vein of the "rehymns" movement). My head Thou dost with oil anoint, And my cup overflows! But we also think there is value in simply performing a hymn in a straightforward way – nothing too quirky or distracting – no big changes of rhythm or "feel". The greatest importance of the hymn is the subject of the lyrics – the presentation should only ever complement the subject matter, not detract from it. For this reason, we decided to keep our version of Psalm 23 simple and as close to the original as possible. The verses speak for themseves: The LORD is a loving shepherd who guides us, is our comforter – He provides us with all we need, and guards us forever. How good it is to be His!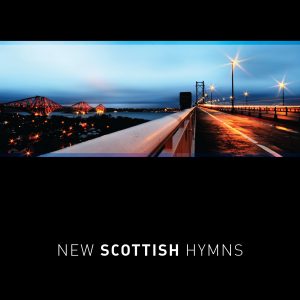 Get all New Scottish Hymns resources with our album pack!
Download the MP3 recording, full sheet music, and all other available resources for all songs on the New Scottish Hymns album at an exceptional value with our Album Pack bundle offer!