Lyrics
You're the shepherd, we're the sheep
You won't slumber, though we sleep
Oh what love our saviour shows
To the little ones he knows
We are guilty, You are good
We fell short, but You withstood
For Your father's holy name
You endured and overcame
We were helpless in our sin
You forgave and took us in
Though our hearts still turn from You
Yet with patience You pursue
You're the teacher, we are taught
By Your precious blood we're bought
You're the healer we are healed
By Your cross our hope is sealed
We're forgiven by Your blood
Orphans called as sons of God
Brought from darkness into light
Washed in red and clothed in white
Yours the triumph, Yours the throne
Praise and glory, Yours alone
Tongues of angels, songs of men
Let the heav'ns resound again
About the Song
Atonement, Faith, Love, Sacrifice, Trust
John 10 ; Psalm 23: 1-3; Isaiah 40:10-11; Mark 6:34; Revelation 7:17; Ezekiel 34:30-31
6467931
Greg de Blieck
Greg de Blieck
Devotional
No-one likes being called a sheep. Our culture applauds the independent spirit, the free-thinking rebel, and the "sheep" are the obedient, unquestioning conformists.   We're forgiven by Your blood, Orphans called as sons of God, Brought from darkness into light, Washed in red and clothed in white But the bible often uses the term "sheep" to describe God's people, and, to an agrarian culture, that would have been a much more nuanced metaphor. In reality, sheep are pretty stupid. They get spooked easily and wander off. They rarely survive long on their own and are dependent on a shepherd to guide them and protect them from any danger. But the good news is that we have a good shepherd who loves his sheep: "My sheep hear my voice, and I know them, and they follow me. I give them eternal life, and they will never perish, and no one will snatch them out of my hand." John 10:27-28 In our stubbornness we can desire to be accountable to no-one. We can feel headstrong, invulnerable, and utterly ignorant of mortal danger. In reality as Christians we need to be people who acknowledge our helpless predicament, and our need for that great shepherd of our souls. This song explores this relationship of wonderful dependence.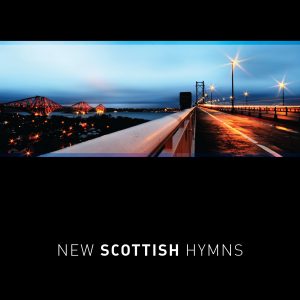 Get all New Scottish Hymns resources with our album pack!
Download the MP3 recording, full sheet music, and all other available resources for all songs on the New Scottish Hymns album at an exceptional value with our Album Pack bundle offer!