Lyrics
Through the prophets, God unveiled His plan
That the faithful hungered for –
And he promised all that sin destroyed
He'd restore, he'd restore
Many years and generation passed
Soon the faithful grew to mourn
Then to barren old Elizabeth
Hope was born, hope was born
Now a voice cries in the wilderness
And the hungry come to hear
He says "turn now, and prepare your hearts
Christ is near, Christ is near"
And we gather, though the years have passed
To remember and proclaim,
That the gospel of our risen Lord
Still remains, still remains
And the voice cries in the wilderness
Even after all these years
Saying "turn now, and prepare your hearts
Christ is here, Christ is here"
Devotional
There are not many hymns about John the Baptist, a man whom Jesus himself said "Truly, I say to you, among those born of women there has arisen no one greater than John the Baptist." This oversight isn't perhaps surprising, since his ministry was about announcing one who was much greater than him – his purpose was to decrease, even as Jesus increased. turn from your sins, and prepare your heart for the kingdom of God. I wrote this song thinking about the historical timeline, because it's easy to forget that between the last page of the old testament and the first page of the new testament, there is around 500 years of prophetic silence for the people of God. Many generations of God's people trusted in His promise of a messiah who would come and restore Israel, and never saw it come before they died. What kind of faith must that have required? Jesus confirmed that Isaiah's prophecy about a voice crying in the wilderness, 700 years before, was about John the Baptist. I love that when God wants to underline His promises, he gives children to the barren woman. Elizabeth was one of the faithful. We should celebrate that woman. We should celebrate John the Baptist, the martyr, the voice in the desert. And most of all, we should remember his message of repentance –turn from your sins, and prepare your heart for the kingdom of God. God's messiah has arrived – turn to Him. This is the same message we remember and proclaim today – the world needs to hear it, the people of God need to hear it, and faithfully trust His promises.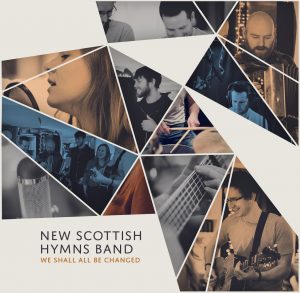 Get all We Shall All Be Changed resources with our album pack!
Download the MP3 recording, full sheet music, and all other available resources for all songs on the We Shall All Be Changed album at an exceptional value with our Album Pack bundle offer!