Lyrics
Fill Thou my life, O Lord my God,
In every part with praise
That my whole being may proclaim
Thy being and Thy ways
Not for the lips of praise alone,
Not even a praising heart
I ask, but for a life made up
Of praise in every part!
Praise in the common words I speak,
In every look and tone
With those who share my daily toil
And those I love at home
Not in the temple crowd alone
Where holy voices chime
But in the silent paths of earth,
The quiet rooms of time
Fill every part of me with praise;
Let all my being speak
Of You and Your great love,
O Lord,poor though I be, and weak
So shall You, Lord, from me, even me,
Receive the glory due
And so shall I begin on earth
The song forever new
So shall each fear, each stress and care
Be turned into a song
And every winding of the way
The echo shall prolong
So shall no part of day or night
From sacredness be free
But all my life, in every step
Be fellowship with Thee
About the Song
Commitment, Dedication, Praise
Psalm 34:1; Psalm 57; Psalm 138:1; Hebrews 13: 15-17
6467986
Greg de Blieck
Horatius Bonar
Devotional
This is an old hymn written by well-known Edinburgh born minister, Horatius Bonar. Writing over 600 hymns, he has been titled as 'the prince of Scottish Hymnwriters'. Although his hymns were well crafted and poetic, they were not primarily designed to be fragile works of art. Rather, he wanted to give the everyday Christian food to inspire and encourage their souls, vital truths to remember and helpful prayers to pray. Fill Thou my Life is a great hymn of praise, asking to be filled with praise for the Lord at all times and in every situation; giving Him the glory for the great love he has for us. "I will extol the Lord at all times; his praise will always be on my lips. I will glory in the Lord; let the afflicted hear and rejoice. Glorify the Lord with me; let us exalt his name together!" Psalm 34 v 1-3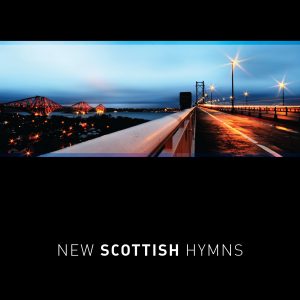 Get all New Scottish Hymns resources with our album pack!
Download the MP3 recording, full sheet music, and all other available resources for all songs on the New Scottish Hymns album at an exceptional value with our Album Pack bundle offer!